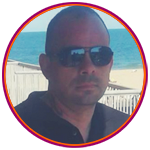 Brett Rutecky is a software developer, product creator and affiliate marketer and one of the rare experts in the internet marketing space that does 100% honest IM product reviews. He also provides quality training and software tools.
Since Feb 2014 as a full-time marketer, Brett started his online career by working as a freelance developer. Looking for a more reliable and steady source of income, he created his first software product and offered it for sale on the Warrior Forum which also got picked up by JVZoo as a Product of the Day (POTD). This gave him the confidence to move forward with online marketing
He is now a full time online marketer, web developer, and entrepreneur. He has developed over 200 Facebook apps, dozens of custom web sites and hundreds of scripts over 1 million lines of code.
Brett has seen long-term success as both a vendor and an affiliate and is known for excellent products such as MailIt WordPress Plugin, Video Takeover, Profit Canvas, and Instant Video Pages.