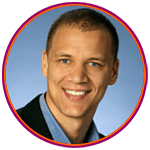 Mario Brown has been a Marketer for over a decade now. He says he has seen the trends change and has always been hands-on when it comes to creating products.
All his products are based on ONLY 1 principle…
How can they solve a problem?
So, he has created and marketed a LOT of tools and software that solved various problems businesses were facing.
His products have covered ALL the Social Media platforms from Facebook to Instagram…all the way to twitter.
They ALL get you traffic that convert into sales and profits. 
Check out some of his products here: