If you want to add news feeds from the internet to your blog, one of the most reputed and authority sites to do that from would be Google. 
How to Find the RSS feed
Normally there are two ways to pick up an RSS feed link from a website.
1. Find the RSS icon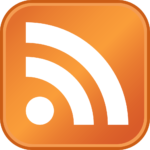 When visiting a blog or news site, look out for the standard orange RSS feed logo. If you locate the icon you can click on it and it will usually take you to the website's RSS feed where you can obtain the URL for the feed source settings.
2. Look at the Page Source
Another simple way to get the RSS Feed's URL, is to look at the HTML source of the website's page. Do a Cntrl+U on a pc ( On a Mac, this shortcut is Command + Alt + U) . You can also right-click on the page and choose  the View Page Source. You can also do the same under the View menu item near the top of the window.
Once the Source window appears with the HTML for the website's page, use the "Find" feature (Ctrl-F on PC, Command-F on Mac) and search for RSS. This should take you to a line that reads similar to this :
<link rel="alternate" type="application/rss+xml" title="RSS Feed" href="https://www.example.com/feed/" />
The RSS feed's URL is found between the quotes after href=. In the above case, it would be https://www.example.com/feed/
What about Google?
Unfortunately, Google no longer has an RSS button for you to pull feed from! Well actually with Google News you don't even need an RSS reader, but say you want to curate Google news as one of the RSS feeds for your website, like I have done in my News section on this site, then what?
As of 1st December 2017, Google has deprecated its old RSS feed URLs. No new instructions for RSS feeds that work can be found anywhere either….
Well, I happened to stumble upon one sneaky way to set up RSS feeds for Google news searches. It worked for me so it should for you too I'm sure!
Step 1 : Google Search
Make sure that you are logged into your Google account. Go to www.google.com and put in the search keyword for the kind of news feed you want to add to your site. Say you want to add a Technology news feed from Google, so put "Technology" into Google Search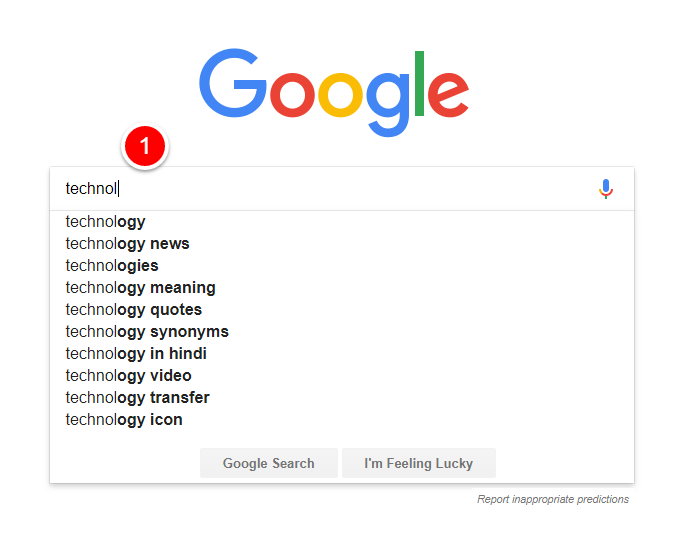 Step 2 : Go to News
Once the search result page comes up, select "News"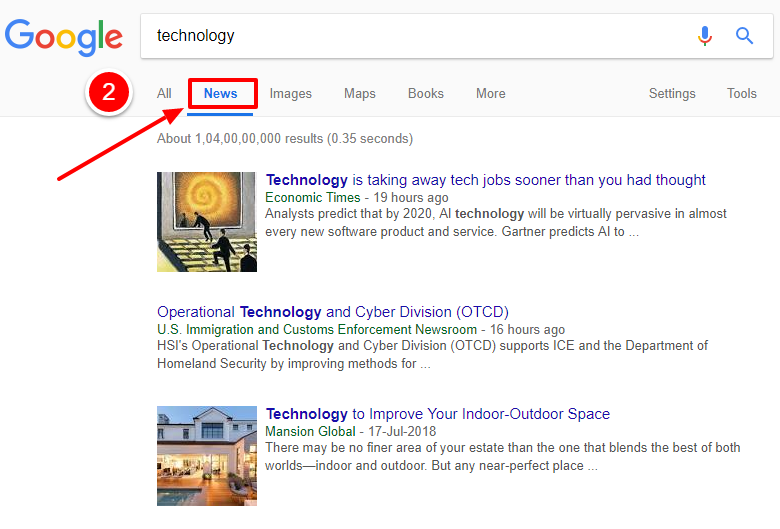 Step 3 : Create Alert
Now scroll down to the end of the page and click on "Create Alert"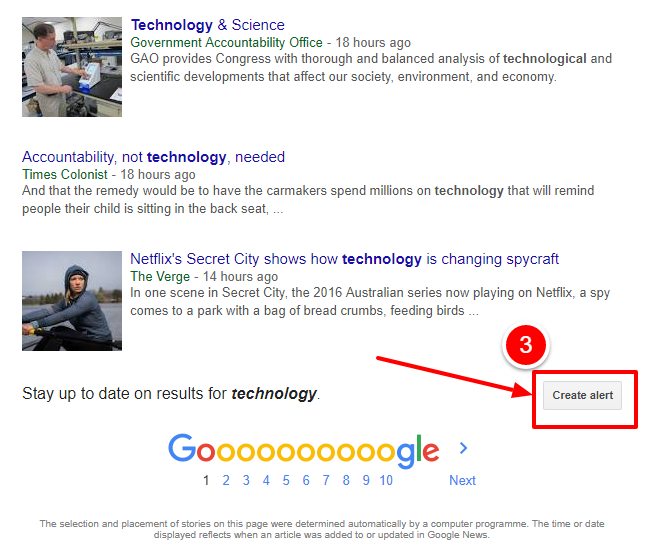 Step 4 : Alert Options
This will take you to your Google Alerts page. Click on the "Show Options" dropdown menu
Step 5 : RSS feed
Choose "RSS feed" from the drop-down options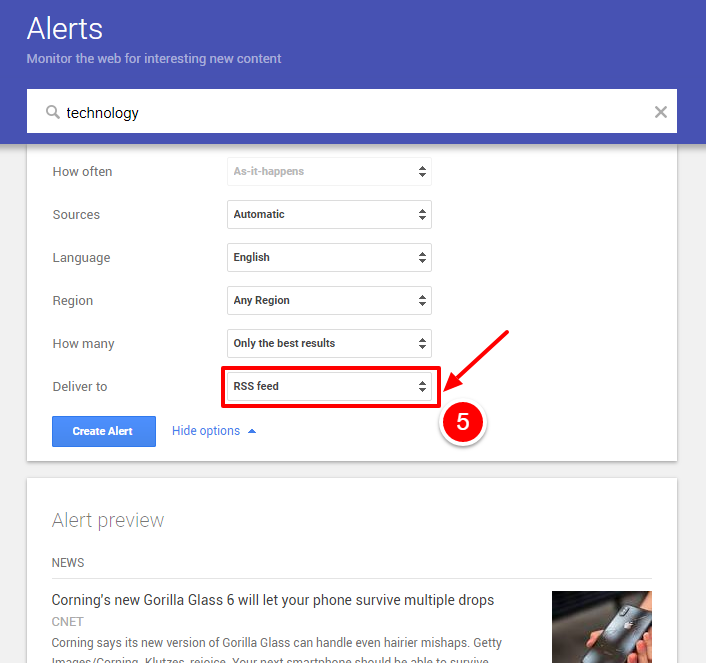 Step 6 : Create Alert
Once you've chosen RSS feed, click on the "Create Alert" button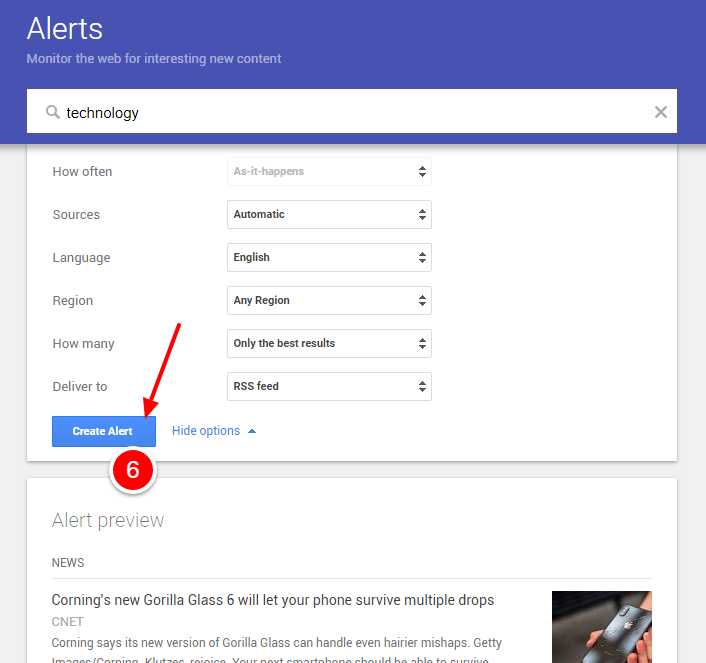 Step 7 : RSS set up 
Great! Your Technology RSS feed has been created! On the next page that comes up, you can now see the RSS feed icon. Right-Click on the RSS button and choose either "Open link in new tab" or " Copy link address"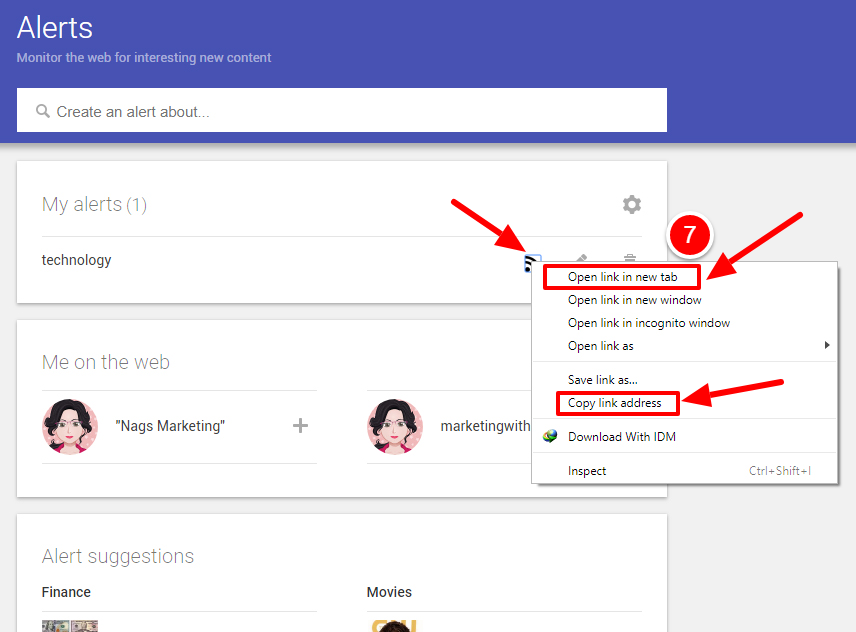 Step 8 : Get the RSS URL
Either way, you now have the RSS feed URL for a Google Technology News Feed. Add this to your RSS feed source wherever you want it added.

Wasn't that pretty simple to do? You can repeat this for any other feed you want to add. 
Did you check out the News section of this site? It is basically a group of RSS feeds added through a curator plugin. Do you want to know how you can add a similar section to your site? Let me know in the comments and I will give you a step by step tutorial on how to do this.
Curator Plugins
Have you tried out any curator plugins for your site? It is one of the best way to add posts to your site without ever having to write any articles yourself. Doesn't that sound amazing? 
One of the most tedious things about writing blogs is that you need to keep adding relevant and interesting articles. For both your customers and for Google!
Watch out for my article on Content Curation and the tools that are available for it in the market.