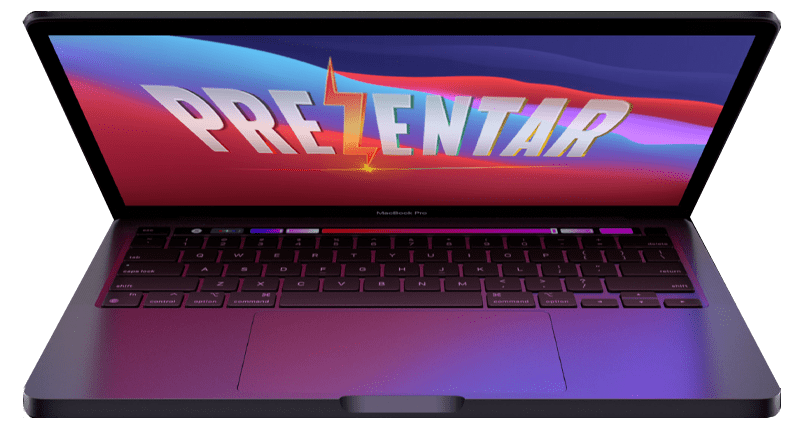 Prezentar is said to create amazing Presentations in minutes. It supposedly includes incredible templates & miraculous features. It's perfect for creating stunning slides, presentations, courses, tutorials, webinars, videos and ebooks in a flash! A complete all-in-one solution, with voice recording and a music studio built-in. Nothing to download.
Prezentar is an all in one tool to create Presentations in minutes. With great features & templates, voice recording and a music studio built-in, it's the perfect platform for creating all kinds of presentations, be it just slides or courses, tutorials, webinars, videos and ebooks. It is all online so there is nothing to download.
In my personal opinion, there is just way too much hype over this launch. Too much lights and noise that brings up warning bells! 
Most people have Microsoft PowerPoint that has fantastic templates and a low learning curve. If you are someone who does not have PowerPoint, you can also use the free version of Canva to make some wonderful presentations along with 100s of other things!
Even if Prezentar is everything it says it is, to call it the BEST presentation software in the world would be a huge stretch!  
That being said if you are someone who wants to still purchase Prezentar, do check out the features, benefits and other stuff below. The good thing here is that they have an unconditional 30 days refund guarantee – something that many marketers avoid these days.  So you can always try it for 30 days to see if this is a good fit for you.
(I have just put them systematically into simple legible blocks for you),  so if you wish, you can skip it all and click the 'Get Instant Access' button below and go straight off to the sales page.
However, do scroll down if you want to see the extra NAGS' BONUSES you get when you buy this from my link here below.
What Problem does Prezentar Solve?
I'm sure you have seen that creating Slides from scratch is a such a pain!
But Everyone needs to create  presentations, whether it is for creating your next webinar, video or course tutorials for your students.
Are you're tired of spending your little free time and late evenings hacking away trying to create it?
Well, it's time to get your life back! Prezentar is here to solve your problems!
Simply log in to the Prezentar dashboard, click on a professional ready-made template, add your content to the done for you slides, and share it with the world in MINUTES!
Prezentar Removes 3 Big Headaches
What You Get with Prezentar
What are the Benefits of Prezentar?
Prezentar is built with the latest core technology infused with the revolutionary Pixel Point Engine™ for presentations that convert.
Who is Prezentar Recommended for?
Perfect for Courses, Tutorials, Webinars, Reviews, Meetings, and more instantly! Easy to use, for all ages.
Use Prezentar if you DON'T want to 
Waste hours creating presentations, ebooks or videos from scratch.
Get frustrated because it's taking you way too long.
Use multiple complicated software to design & record content.
Search days for freelancers online to do it for you.
Wait weeks for the contractor only to hate their delivery.
Spend $300+ on stock presentation templates.
Pay $500+ hiring someone to create slides for you.
Who is/are the Vendor/s for Prezentar ?
Adeel Chowdhry is an online entrepreneur and speaker with over ten years of experience in the digital industry.
He is a creator behind multiple worldwide blockbusters, such as Sqribble™.
He has been featured in various media outlets, as well as in the New York Times Best Seller "The Laptop Millionaire", and holds regular events around the globe, and has private coaching programs available.
As a digital marketer he's always creating presentations to build lists, create courses and webinars, but found it time consuming, frustrating and expensive, so decided to create a solution that would accelerate the process!
What are the Steps for Prezentar ?
Its just 3 easy steps to your next presentation
Step #1 – Pick a Template
Choose from 50 ready—made templates, that include 500 content slides across a huge variety of niches for your next campaign. All hand created by our top professional designers! Preview the template and click to get started.
Step #2 – Customize it
Change backgrounds, add animations, magical effects, logos, images, edit text, new sections, new slides, objects, record audio, edit audio, and so much more right inside the software in just a few clicks!
Step #3 – Download & share
Multiple export options allow you to save as HTML, PDF or VIDEO, ready to show the world. Instantly share on the web, Facebook, Twitter, Pinterest, and LinkedIn in seconds!
Does Prezentar have a Demo?
Check out this demo for Prezentar
Is there any 3rd Party Comparison for Prezentar?
Does Prezentar have any Bonuses
Special Bonus #1: 10 ADDITIONAL PREZENTAR TEMPLATES! (WORTH $247)
Get an additional bumper pack of 10 exclusive Prezentar templates! These are NOT available anywhere else. (Delivered automatically to your member's area).
Special Bonus #2: PRESENTATIONS TO PROFITS SYSTEM! (WORTH $497)
This secret video module will teach you a powerful method on how to turn your presentations into massive profits at a push of a button! You'll be able to make $100+ PER DAY with this incredible strategy. (Delivered automatically to member's area).
Bonus # 3 : Full step by step tutorials
Bonus # 4 : Commercial license (Worth $497)
Bonus # 5 : Client attraction guide (Worth $97)
Bonus # 6 : Client getting templates (Worth $197)
Bonus # 7 : Agency website (Worth $997)
Bonus # 8 : Client manager dashboard (Worth $147)
Bonus # 9 : Client feedback tool (Worth $247)
Bonus#1 – Music HD 1080 Stock Videos V2 
Bonus#2 – Canva Training  
Bonus#3 – Choose To Lead Video Upgrade 
Bonus#4 – 20 Intro and Outro Video Templates 
Bonus#5 – Timelapse 4K UHD Stock Videos
How to Collect Your Bonuses
Please put in a ticket at Nag's Support with a copy of your purchase receipt/s for any Bonuses you didn't get, or
Send an email to 

[email protected]

 with a copy of your purchase receipt/s
Does Prezentar have a Coupon Code?
COUPON CODE = IRONMAN
Use this early bird fast mover coupon right out of the gate! This incredible $50 coupon should be a powerful motivator to get you to take action during the entire launch period before it expires.
Is there a Funnel for Prezentar?
What are the Upsells for Prezentar ?
Enhances your Prezentar software with powerful features, premium templates, more designs, more stock media, images, expanded music studio, audio recording and unlocks a secret video sales letters creator software!
Features include:
✅ 150 more presentation templates
✅ 500 amazing slide designs
✅ Unlocks a Video Sales Letters Creator!
✅ Creates Video Sales Letters in minutes
✅ Record voice overs through your browser
✅ Supreme music library
✅ 750+ premium HD backgrounds
✅ 1,500+ stock images
✅ 2,000 trendy web icons
✅ Unlimited storage
✅ Limitless customization
✅ Superior features
✅ Upgraded power
✅ Free software updates
🎁 Bonus: Fast track tutorials (Worth $99)
🎁 Bonus: Commercial license (Worth $497)
⭐ Total value = $19,328
⭐ Low one time price
⭐ 30 day satisfaction guarantee
⭐ No monthly fees, one time payment.
Gives you new special edition templates in multiple niches, slides and designs added to your Prezentar account every single month for a whole year! No monthly fees, just a one time fee.
Features include:
✅ 15 extraordinary designs every month
✅ Made exclusively for XFACTOR members only
✅ Vote on the designs you want created
✅ Includes the latest trending designs
✅ Designs across a variety of niche categories
✅ Unique handcrafted templates
✅ Hypnotizing designs that convert
✅ Modern popular presentation styles
✅ Expands your templates library
✅ 75 HD special slide backgrounds
✅ 150 superior icons bundle pack
🎁 Bonus: Easy to use tutorials (Worth $99)
🎁 Bonus: Commercial license (Worth $497)
⭐ Total value = $1,500
⭐ Low one time price
⭐ 30 day satisfaction guarantee
⭐ No monthly fees, one time payment!
4 apps in 1 – Share your presentations as interactive flipbooks, add magical 3D rotating slide carousels, add dazzling 3D animated transitions to their slides, and display presentations inside trendy mockup skins to amaze, skyrocket engagement and results!
Features include:
✅ App 1: Interactive Flipbooks – Turns your presentations into interactive Flipbooks which you can share with anyone, or embed into web pages!
✅ App 2: Magical 3D Carousels – Turns their presentations into a floating 3D spinning circle on screen that viewers can engage with! A totally new and unique way of delivering content!
✅ App 3: Animated Slide Transitions – Forget boring presentations, with these amazing effects, animations and transitions your slides will pop and hypnotize viewers making them stay glued to the screen to buy whatever you're selling!
✅ App 4: Mockup Skins – Display your presentations inside the latest trendy devices, like Laptops, Phones, Monitors, Tablets and more! Gives you a professional image that viewers and clients will be impressed with.
🎁 Bonus: Quick start tutorials (Worth $99)
🎁 Bonus: Commercial license (Worth $497)
⭐ Total value = $893
⭐ Low one time price
⭐ 30 day satisfaction guarantee
⭐ No monthly fees, one time payment!
Prezentar Auto Job Finder
Auto Job Finder gets you new clients and gigs online instantly! Get paid for creating presentations for clients, and make an income with Prezentar fast. Get paid $250 to $1,000 per job!
Features include:
✅ Auto Job Finder Software – Finds you unlimited new clients and gigs online so that you can make a profitable income using Prezentar! Saves you massive time from having to search for freelance jobs manually.
✅ Instant Profile Templates – 10 x done for you freelance profiles that you can edit and use immediately to help you look like a professional from day 1.
✅ Gig Proposal Templates – Speed up applications and increase your chances of winning a client job with these proven application templates!
✅ Bookmark Engine – Shortlist all the potential gigs that you want to and return to them when you're ready to apply!
✅ Job Tracker – Keep organized and a track of all your applications to clients to that you don't get confused!
🎁 Bonus: Fast track tutorials (Worth $99)
⭐ Total value = $297
⭐ Low one time price
⭐ 30 day satisfaction guarantee
⭐ No monthly fees, one time payment!
Create presentations faster with teams! Want to start an agency or currently run one and want to scale and serve more clients?
Well now you can add 25 additional team members to your account to maximize your productivity, clients and revenue worldwide remotely!
Generate a six of seven figure income with the Prezentar Agency edition, your backbone for a centralized workforce in a global team account where everyone can collaborate.
Features include:
✅ One Big Team Account – Work with your whole team on Presentations and collaborate effectively getting work done faster.
✅ Create Multiple Logins – Generate accounts for each team member. You'll never have to share your own logins or risk company security again!
✅ Safe & Secure – Hire anyone, knowing that your presentations are safe. You can grant anyone access to your presentations to work on, or lock them out.
🎁 Bonus: Easy step by step tutorials
⭐ Total value = $1,164/year
⭐ Low one time price
⭐ 30 day satisfaction guarantee
⭐ No monthly fees, one time payment!
Have any Real Users given Reviews for Prezentar?
Does Prezentar have a Refund Policy?
30 Days Money Back Guarantee
Your purchase is protected by a full, no-questions asked 30 day guarantee.
If Prezentar doesn't save you time and money, increase your sales or build your list faster, then they don't want your money!
Just give the Prezentar software a try for an entire 30 days, and if you decide it's not for you, they'll happily give you all your money back.  
FAQ – Frequently Asked Questions for Prezentar
Does it work on a PC and Mac?
YES! In fact, it works on any device that can access the internet. We've tested Prezentar on multiple devices
and operating systems including mainstream computers, tablets and mobiles! For the best experience we
recommend using Prezentar on a computer.
Do I need to install anything on my computer?
Nope. There is nothing to install! Prezentar is 100% cloud based. You simply login and access the software online from anywhere, on any device. The only thing you require is an internet connection!

Is this easy to use and are tutorials available?
Absolutely! We developed Prezentar to be very easy to use. Just click, design and publish! We also provide easy to follow instructions and helpful tutorial videos available once you join. 
Can you fill in the blanks on ready—made templates?
Can you copy and paste?
Can you click your mouse a few times?
Then good news is that these are the only "skills" you need to create polished presentations or slick videos in minutes from now with Prezentar.
Using the ready—made slides, you don't need to be a creative genius. Just fill in the blanks, add or remove elements, and you're done, in minutes!

How many templates and slides do I get?
You get instant access to 50 stunning templates spread across different popular niche categories to use immediately! You also get 10 different content slides per template, giving you a total of 500 slide designs!
How many presentations can I create?
You can create unlimited presentations! Never spend money on a designer again. Create and design award winning presentations easier and faster than ever!
What file types does it export?
Prezentar exports your presentations to video and ebook landscape format, including an interactive HTML slide viewer for an extraordinary experience! More file types are looking to be added shortly. Got a suggestion?
Is there a monthly fee to use Prezentar?
No! Access to Prezentar is currently a one-time payment! No monthly subscription charges or hidden fees. However, soon we plan to start charging a monthly fee to new customers, so order today to lock-in lifetime access for the low one off price!
Can I sell the presentations I create with Prezentar?
YES! A commercial agency license is included which allows you to sell the presentations you create to clients! We will never charge you for a royalty. You also get a FREE AGENCY WEBSITE to help you promote your services. You could make back your investment with just ONE client!
Is there a money back guarantee?
YES! Ordering is completely RISK FREE. We have been in business for over 10 years, and strive for 100% satisfaction across all our products, including Prezentar. If for any reason you're not satisfied simply email us with your receipt for a full refund. Note that your access to Prezentar will also be revoked if you receive a refund.
How do I get support?
Simply email us at any time for rapid fast support! We're here to help you and answer all your queries to

[email protected]
Let's do a Recap for Prezentar.
⭐ Bonus: Full step by step tutorials
⭐ Bonus: Commercial license (Worth $497)
⭐ Bonus: Client attraction guide (Worth $97)
⭐ Bonus: Client getting templates (Worth $197)
⭐ Bonus: Agency website (Worth $997)
⭐ Bonus: Client manager dashboard (Worth $147)
⭐ Bonus: Client feedback tool (Worth $247)
⭐ Total value = $2,382
⭐ Low one time price
⭐ 30 day satisfaction guarantee
⭐ No monthly fees