Ankur Shukla is someone who needs little introduction in the IM world.
He started Internet Marketing in 2013 and since then he has sold 120,000+ units online with 40+ products in 25+ launches. In the last 2 years alone he has generated over $100k+ in sales in every launch and has built a multi-million dollar business while travelling all over the world!
In 2014, he started doing software Product Launches & got really lucky with his biggest software launch with $500k+ in sales.
In 2015, he became a top vendor on JVZoo by doing 19 launches in the year.
2016 saw him being awarded status of "Top Vendor" AND "Top Affiliate" by JVZoo with 12 launches & over $2M in sales.
In 2017  he did another 12 launches and closed the year with over $2.5M in sales for his software products. He was awarded Top Vendor twice last year and started building a recurring income that grew to $25k/mo.
Have a look at what some top marketers have to say about Ankur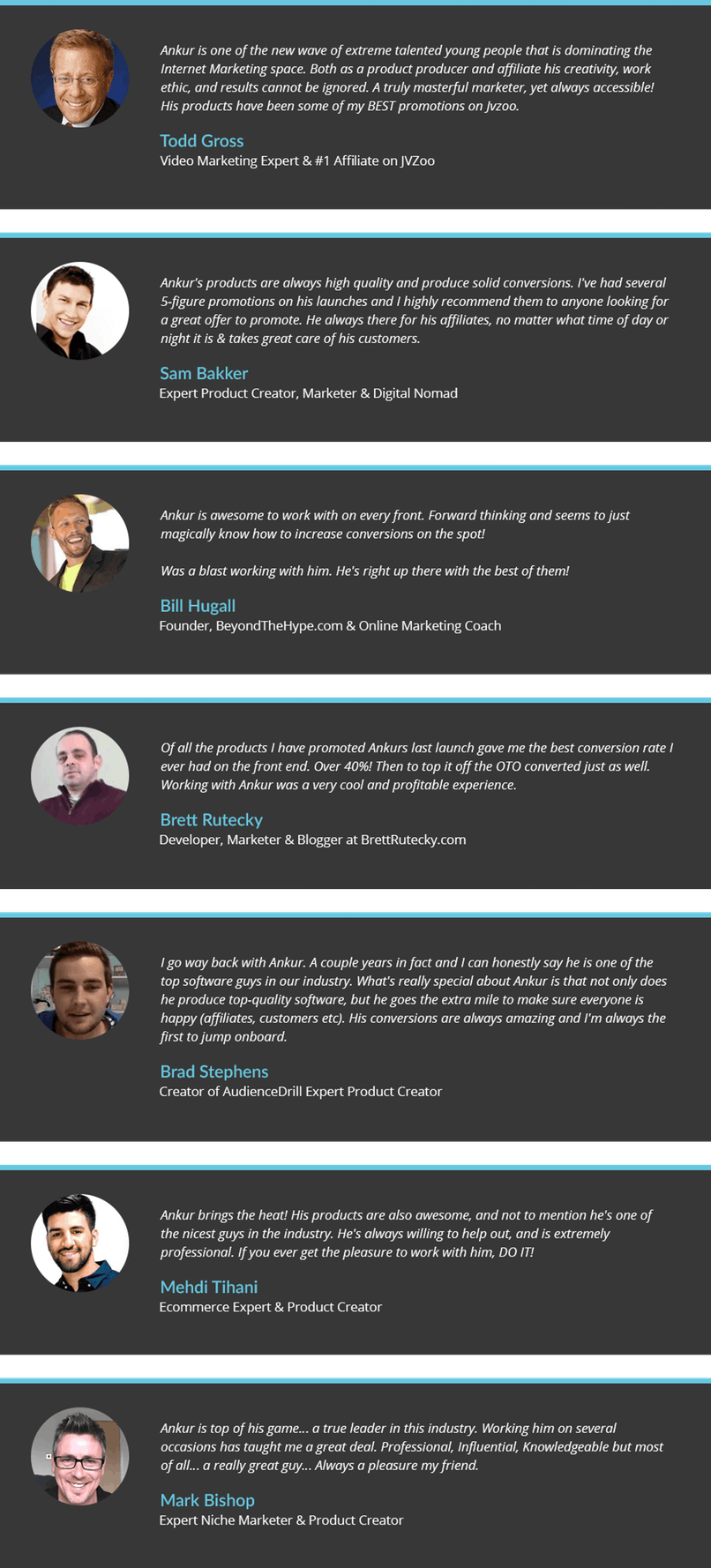 Here are some of Ankur's Products, many of which are Best Sellers and Evergreen Products