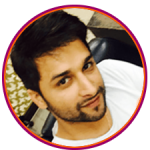 Dr. Amit Pareek is the Founder & CEO of Saglus. Along with his strong team of 200+ full time dedicated employees, he focuses on building customer-centric business solutions and is always on his toes to ensure that he delivers an invaluable customer experience.
In his 12+ years of successful marketing career, Dr Amit Pareek has created multiple value driven products for 50000+ happy customers. He has been awarded 'Top Vendor' and 'Top Affiliate' by JVzoo 3 times in succession and has received 31+ JVZoo "Product Of The Days" (POTD) so far. Most of his products have been top sellers as well.
Besides being a well respected top vendor, Dr Amit is also a super affiliate, constantly seen on the leader-boards of premium launches.  He has a  track record of working closely with his partners and he is well know for his prompt support system.