The Quick Start Challenge is a life-changing, results getting LIVE training course like NO OTHER!
Craig Crawford & Dean Holland have helped thousands of people between 2013 to 2017 – Between them, they've generated 8 figures online in sales.
In 2016 they took a break to work on other revolutionary plans to come back in 2018 with a bigger and better course, with bigger and better challenges!
They teach you how to take your business from A-Z, help you build your list, grow your audience, have a proper online presence and aim to get you making $100 PER DAY or more in sales.
The community of the Quick Start Challenge is like NO other. It's a fun, friendly and driven community brimming with helpful people on the same journey! Ultimately working towards financial freedom together.
Each week you're provided step-by-step training live in an online coaching class (They're recorded if you miss one, don't worry!) that's then going to be implemented by you that very same week.
You're all given a task, almost like homework. But way more beneficial to your business and future!
They incentivize you to take action by giving away thousands of dollars in high quality prizes and coaching for completing each weekly challenge!!
Some of those that took part in the previous year's challenges increased their traffic by over 3,000% within the first 10 days
Others went from no email list, to having hundreds of new subscribers within just a few weeks!
Features
Check out the content for the main coaching program 
Week 1 – Laying The Foundations
Laying the foundations for long term success in 7 days or less How to establish yourself online quickly and easily even if you're a total newbieCreating the base of your business Blogging, YouTube domination, Facebook enhancement
Creating the 6 Figure Building Blocks
Week 2 – Triple Tier List Building
List building Mastery
Crafting the perfect lead magnet
How to get a lead magnet without creating it yourself
How to give your lead magnet away with ease without any tech skills
Also teaching the following

Squeeze pages
Bridge page
Exclusive Offers
Week 3 – Automated Income Generator
The fastest way to earn commissions online even if you've never made a single cent before.
How to automate your income using 2 easy methods theye've used for over 6 years
The hands free way to generate recurring commissions without creating anything yourself
How to use video to give value and increase profits on demand
Implementing Email follow up campaigns
Week 4 – Online Traffic Takeover
Traffic generation Module
The big traffic myth that prevents your success
3 strategies to get traffic without paying for it
How to find unlimited paid traffic that you can turn on in 24 hours or less
The secret FB strategy that most don't know
How to use simple videos to get more traffic even without getting on video yourself!
---
Steps
In The Following Live Calls, You'll Learn:
This is NOT where we talk about some positive mindset or any of that typical stuff people through around… There is ONE specific thing you need to do that will allow you to hit the ground running and then go on to magnetically attract people to you and turn them into raving fans… which of course leads you straight to the $$$$$$
Time to discover the difference in the types of income streams you can implement into your newly formed business and immediately initiate them ready for big pay days! (SPOILER ALERT: There's 1 thing we'll reveal here that very few people know about that makes me $1,000+ DAYS! …and it can be done by complete newbies)
You know you need one, so it's time we just made it happen… Let's fire up your very own "list building engine" – this is a very specific 2-phase list machine that will not only build your email list but also automatically make you commissions at the very same time!
 
YES! You really can make money whilst you sleep but only if you implement this one thing! We'll walk you through it and quickly and easily setup your automated income system so that it puts commissions into your pocket 24/7
Step #5 – Turn On The Traffic Tap
Now the stage is set, it's time to turn on the traffic and let your system crank out commissions for you! There's free traffic and paid… In fact there's 1 free method that's working insanely well for us right now that you'll soon discover. (It put $463 in my bank from about 30 minutes work just the other day)
---
Benefits
Results In 30 Days Or Less: Join The Quick Start Challenge And Get On The Fast Track To Success
Proven Blueprint That Works: Follow Simple Steps Proven By Hundreds Of Others
Live Coaching: Forget Watching Videos! This Is Live Coaching With 7 & 8 Figure Mentors
Full Support Every Step Of The Way: Never Get Stuck Or Be Left On Your Own!
Love It Or It's FREE Guarantee: Join The Quick Start Challenge 100% Risk Free
---
Proof

---
Recommended for?
This is recommended for YOU if
[+] You are struggling to make a full time income online
[+] You want hundreds of new subscribers within just a few weeks
[+] You want increased traffic by over 3,00% within the first 10 days
[+] You want to learn within a friendly and driven community brimming with helpful people
[+] You want to be incentivized to take action by getting thousands of dollars in high quality prizes and coaching 
[+] You want financial freedom !
---
Bonuses
Launch Bonuses
 has agreed to give these bonuses for all my customers who buy from my link here
BONUS #1 – Win Your Share In $10,000 Of Incredible Prizes
Throughout the QSC we'll be setting simple and fun 'challenges' that you'll be able to complete with ease every week, therefore allowing you to progress to results!
Every time you complete a challenge you enter for free to win BIG! From free products, and even coaching scholarships up to $3,000!
PLUS… Everyone Wins! Yes, just for taking part you'll win at LEAST $200 in prizes (yep, that's lots more than you'll pay to join)
$197 Value
BONUS #2 – Weekly Live Q & A Sessions With Dean & Craig For 5 Weeks
As you grow your business there's no doubt you'll have questions and we don't want you to feel alone at any stage.
So, rather than leave your success and results to chance we'll be inviting you every week to a LIVE questions and answers session where you can attend and ask any and every question you have so you can quickly and easily complete the challenges and get results!
$497 Value
BONUS #3 – Private Success Group
Success leaves clues and every millionaire we know surrounds themselves with like-minded people who understand them.
Internet marketing can be a lonely game, but not for you any more! We'll be inviting you into our private success group where you'll surround yourself with winners… We'll share and celebrate your results together!
$297 Value
NAGS' Bonuses
You also get these Special NAGS' Bonuses when you buy QSC 2018 from my link here
Bonus #4 – Make Money with Affiliate Marketing
For anyone who is just starting out, there's no easier or faster method of generating income 
Bonus #5 – Affiliate Marketing Superstars
Calling yourself an affiliate marketer is easy. Profiting as an affiliate marketer takes a bit of work. 
Bonus #6 – Magnetic Affiliate Marketing
Affiliate marketing is still one of the best internet business models around. You don't have to create or store any products. You don't have to distribute anything and you don't even have to sell anything. 
Bonus #7 – Essential Guide to Affiliate Profits
Affiliate marketing is an "evergreen" way of making money online. Internet marketing strategies and 'fads' come and go, but affiliate marketing remains eternally popular 
Bonus #8 – Uncensored Affiliate Secrets
Affiliate marketing is a great place to get started. If you're scared about creating your own products, which a lot of people are, then affiliate marketing is a great place to start. 
Bonus #9 – Affiliate Advantage Plugin
Do not post about another product or write another review until you've installed this profit boosting WordPress plugin 
Bonus #10 – Affiliate PDF Brander
Create a high quality ebook or report which promotes your product or service 
Bonus #11 – The Complete Internet Marketing Strategy
The internet can help you to live your dreams and to design the perfect lifestyle that will make you truly happy. As an internet marketer, you can make a truly 'passive income'. That means earning a living by writing an amazing website once or creating a product once and then letting the income roll in forever more. 
---
Pricing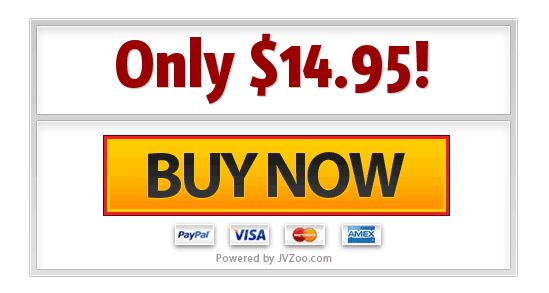 ---
Upsells
Here is the Quick Start Challenge funnel

OTO1 – The Marketer's Goldmine @ $27
Marketers Goldmine Is A Complete Creatives Resource Library, Designed For Marketers Ready For You To Swipe And Deploy! And All Royalty Free! 
It has high quality graphics, images, videos, templates……and so much more!
Video Motion Loops
Backgrounds
Moving Backgrounds
Animated Video Backgrounds
Graphics
Royalty Free Images
Royalty Free Music
Sound Effects
Pre-Written Emails
Pre-Written Articles
Ebooks
And MUCH MUCH MORE.
OTO2 – Captipic Software @ $27
Captipic is an Image Personalization software . It's basically when people's names or other elements that resonate with them appear on the image as if the image was created for them.
In just a few clicks you can create personalized images like this that 8x profits and clicks INSTANTLY:

You're getting EVERYTHING You Need To Add Personalized Images To THE APS Campaigns Effortlessly:
The capitpic Image personalization tool for emails
The capitpic image personalization tool for websites
One time payment instead of monthly
Access to SaaS platform vs installing on computer
Enhance Your Quick Start Challenge results!
Personalize Popups
Personalize GIF images
OTO3 – AIWIS @ $37
Deploy Your Next Generation Video Avatars In Less Than 4 Minutes And Watch As They Interact & Engage Website Visitors On a Personal Level, Guiding Them Through Every Step & Action You Desire For More Subscribers, Sales & Commissions!
Turbo-boost your optins, leads, affiliate income, ad revenue or product sales overnight!
Dynamically switch to your visitor's language to send optins, ad clicks and sales through the roof!
Avatars can play, pause and resume videos and guide your visitors to take action
Turn your website into a "sales pumping engine" that Facebook and Google love!
Start at only $1 today!
---
Real User Reviews
Hundreds & Hundreds Of Customer Testimonials & Success Stories In YouTube!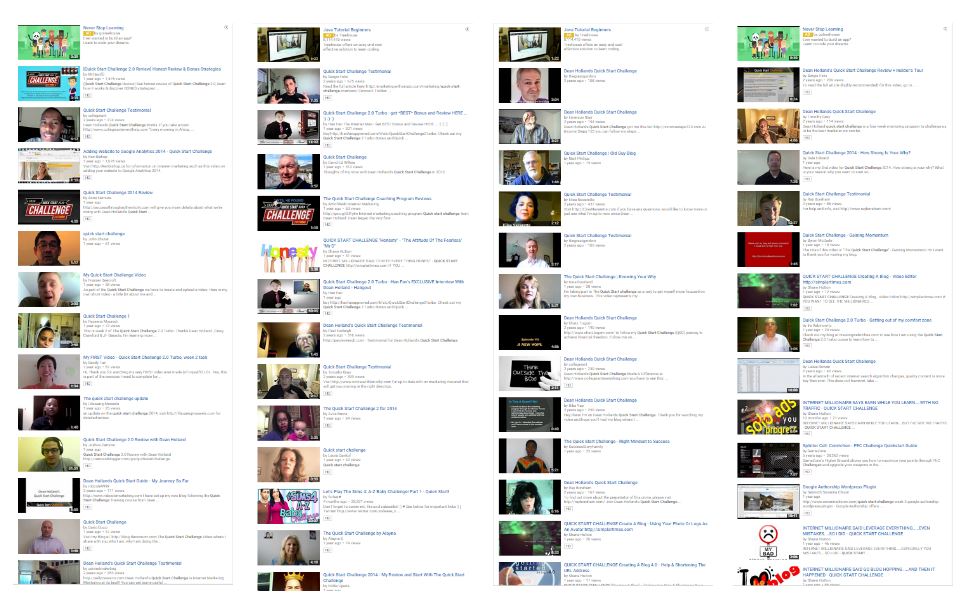 ---
Refund Policy
100% Risk Free 30 Day Guarantee
---
Frequently Asked Questions
Q. I'm a newbie, can I do this?
Absolutely! The QSC is suitable for all skill levels. If you're already making $100,000+ per year then some of it, you'll not need but there's a few things in there that have made me millions. Everything we'll show you is newbie friendly and we'll guide you through each step holding you by the hand, so you never get stuck or held back.
Q. Is there anything else I'll need to buy to do the challenge?
Chances are you already have everything you'll need. Basic things like a hosting account, domain name and an autoresponder. If you have these things, great! If not we'll show you where / how to get them low cost. You'll need these things no matter what you do online so it's time now to make it happen.
Q. I'm not very technically skilled, will I struggle to do it?
Great news… Neither am I! Therefore, the QSC blueprint is ideal for guys like us, I knew this had to be simple so that anyone could follow it, and so it is… No skills, No problem! We'll show you everything you need to know, and how to do it with ease.
Q. How much time will I need to put in to do this?
I advise all my clients starting a business to invest at least 1 hour per day to see progress. That's 7 hours each week. However, to follow along with the QSC and do the work will likely take less than that, however that's what I advise. If you can do more, great, you can move faster ?
Q. Be honest, why would you do all this for me and only ask $14.95 for it?
We have hosted the QSC yearly for several years now and we love doing it. I know what it's like to want more in life from an online business but find yourself stuck. I've been there and it sucks, so the QSC coaching is my way of giving back to the community and industry I love so much. Plus, I hope you get so much value from this with me that you'll love buying more from me in future. It's a win-win in my eyes.
---
Recap
Here's What You're Getting Today
30 Day Live Coaching: Get The Full 5 Part Live Quick Start Challenge Coaching Program To Build Your Online Business Fast Following A Proven Blueprint To Results. Value: $1,997
Weekly Live Q & A: Never Get Stuck Or Stalled Again With Our Live Interactive Questions & Answers Sessions With Your Mentors. Value $497
Share In $10,000: Making Money And Building A Business Should Be Fun, And So It Shall Be! Complete The Simple Weekly Challenges For Your Share In Over $10,000 In Prizes Value $197
Success Group Access: Surround Yourself With Winners And Share Your Successes Together In Our Private QSC Community. We'll Talk And Support Each Other All The Way To Success! Value: $297
NAGS' Bonuses Value $ 499
TOTAL VALUE  $3,487
Yours Today For Just $14.95