Today when I opened Google Chrome, it told me "Get more done with the new Chrome – Now more simple, secure, and faster than ever — with Google's smarts built-in."
Well, Chrome's 10 years old, add they decided to make some noticeable changes to celebrate!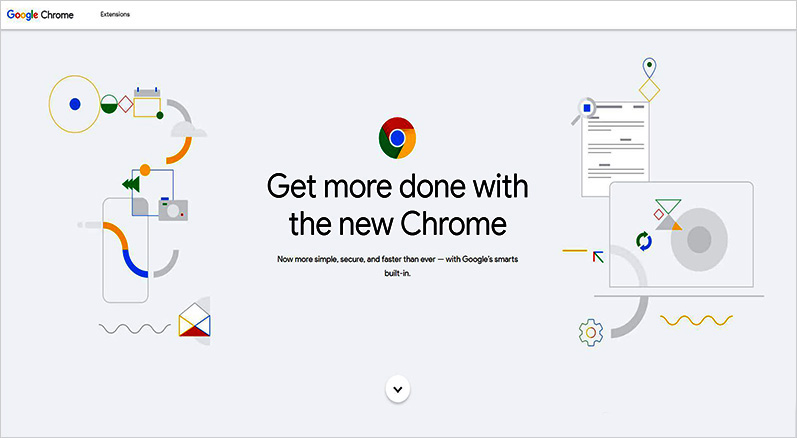 Google has updated its Chrome browser to version 69, which boasts of a freshened user interface (UI), a more enhanced password manager and a more informative and interesting address bar.
https://youtu.be/CIkinuljyv4
Updating to the New Chrome
Chrome updates in the background, so you can usually just relaunch the browser to install the latest version. If you want to manually update, go to 'Customise and Control Google Chrome' at the top right corner 'three-dots-button' >> Choose 'Help' and then >>  'About Google Chrome'. It will either show that the browser has been updated or will display the download-and-upgrade process before presenting a "Relaunch" button. New users can download Google Chrome from here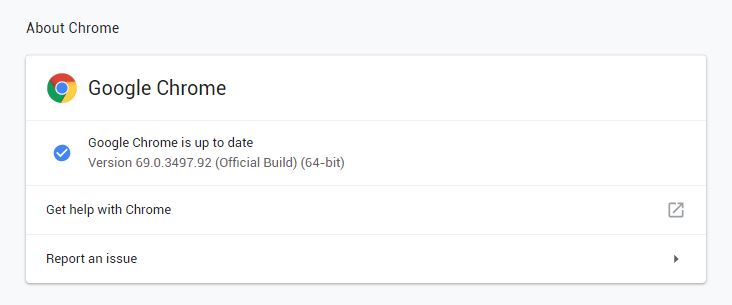 Before Chrome
It is a decade since Google launched their own in-house browser, Chrome. Before Chrome hit the market, Internet Explorer was the popularly choice of the world. Chrome quickly took over the major share of the market and by July 2017, it dominated the world with a market share of 59.69% worldwide.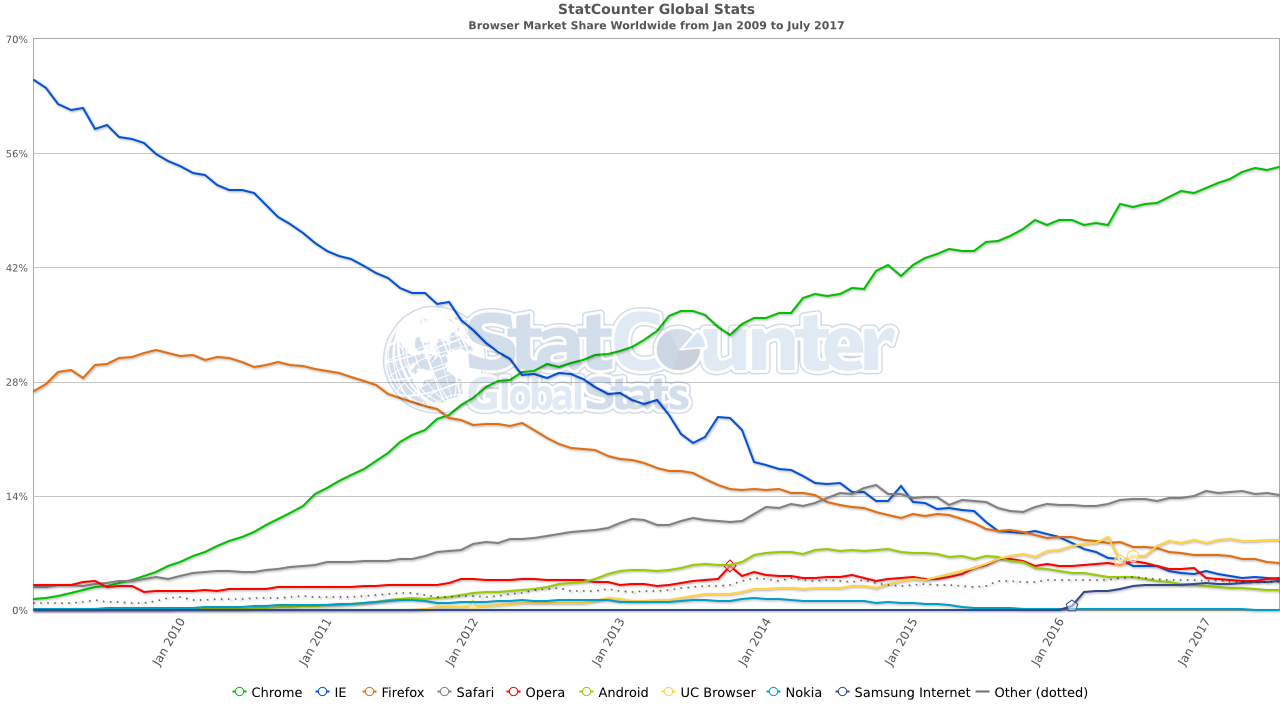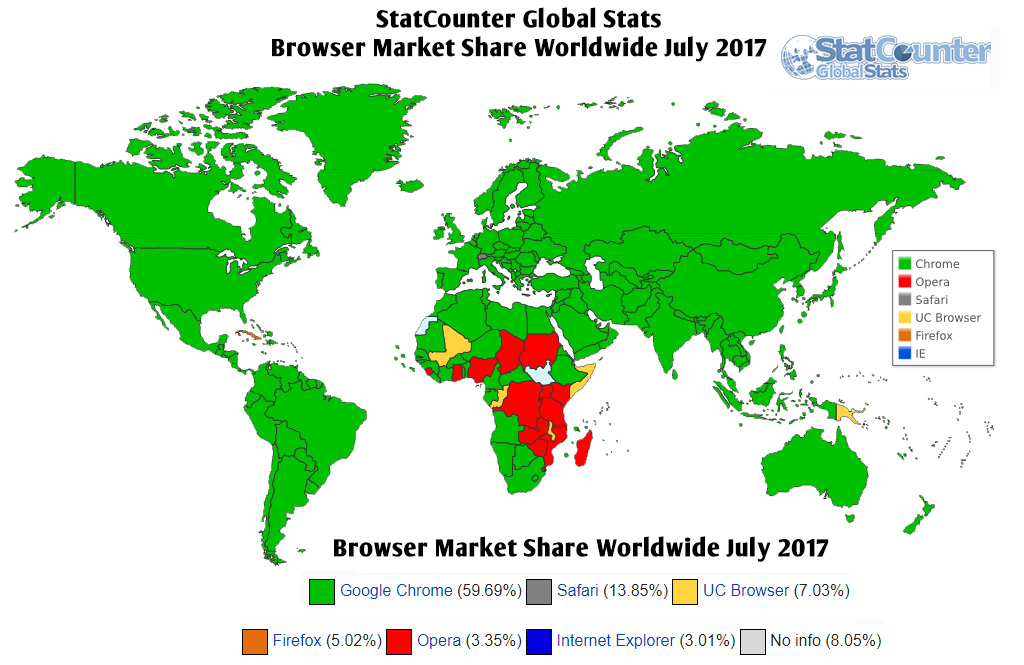 2018 Browser Usage Stats
In 2018 this is the Browser Usage Stats according to  the statistics below (collected since 2002) from W3Schools who has had 50 million monthly visits.
| | | | | | |
| --- | --- | --- | --- | --- | --- |
| 2018 | Chrome | Edge/IE | Firefox | Safari | Opera |
| August | 79.90% | 3.70% | 10.60% | 3.00% | 1.50% |
| July | 80.10% | 3.50% | 10.80% | 2.70% | 1.50% |
| June | 79.40% | 3.80% | 10.90% | 3.00% | 1.60% |
| May | 79.00% | 3.90% | 10.90% | 3.20% | 1.60% |
| April | 78.60% | 3.90% | 11.20% | 3.30% | 1.50% |
| March | 78.10% | 4.00% | 11.50% | 3.30% | 1.60% |
| February | 77.90% | 4.10% | 11.80% | 3.30% | 1.50% |
| January | 77.20% | 4.10% | 12.40% | 3.20% | 1.60% |
| | | | | | |
So What's New at Chrome
Let's have a look at what's been brewing at Chrome recently with the new browser features that are using Google's smarts built into it with Version 69.0.3497.92
1. Faster
A new look and a faster way to do anything
When you're on the web, you're on a mission. With redesigned tabs, easier password management, and richer search results, Chrome has what you need to do it all. You can see it across all platforms—desktop, Android, and iOS—where you'll notice more rounded shapes, new icons and a new colour palette. These updates have a nice neat and simpler look and I think it will boost my productivity. For instance, if you look at the new tabs, because they have changed the shape of the tabs, I'm able to see my website icons much more easily,and that in turn makes it much easier to navigate across lots of tabs. Especially when I have, OMG, I just counted – I have 47 tabs open ! lol!

But at least its so much easier to keep tab of the tabs, you know what I mean ?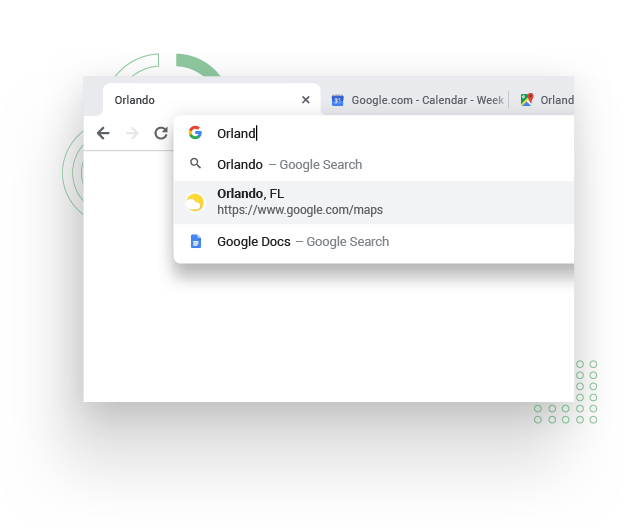 On the mobile also there are quite a few changes to help you browse faster. The toolbar on the iOS has been moved to the bottom, so it's much easier to reach. They've also simplified the prompts, menus, and even the URLs in the address bar across Chrome.

2. Smarter
Smarter search for everything you want to do
Fast answers in your address bar? Yes. Chrome's new address bar uses Google Search to make any fact-finding mission faster and simpler.
The box at the top of Chrome combines the search bar and address bar into one! They call it the Omnibox, and it's built so that you can get to your search results as fast as possible.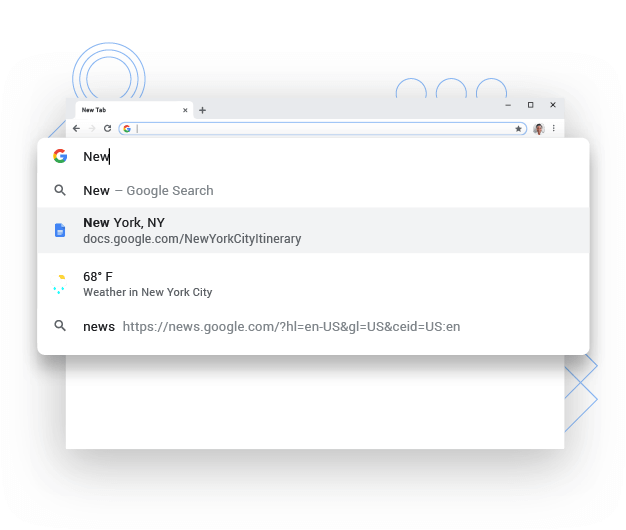 Now it's become even smarter and more convenient to use. It will now show you answers directly in the address bar without having to open a new tab—from rich results on public figures or sporting events, to instant answers like the local weather via weather.com or a translation of a foreign word.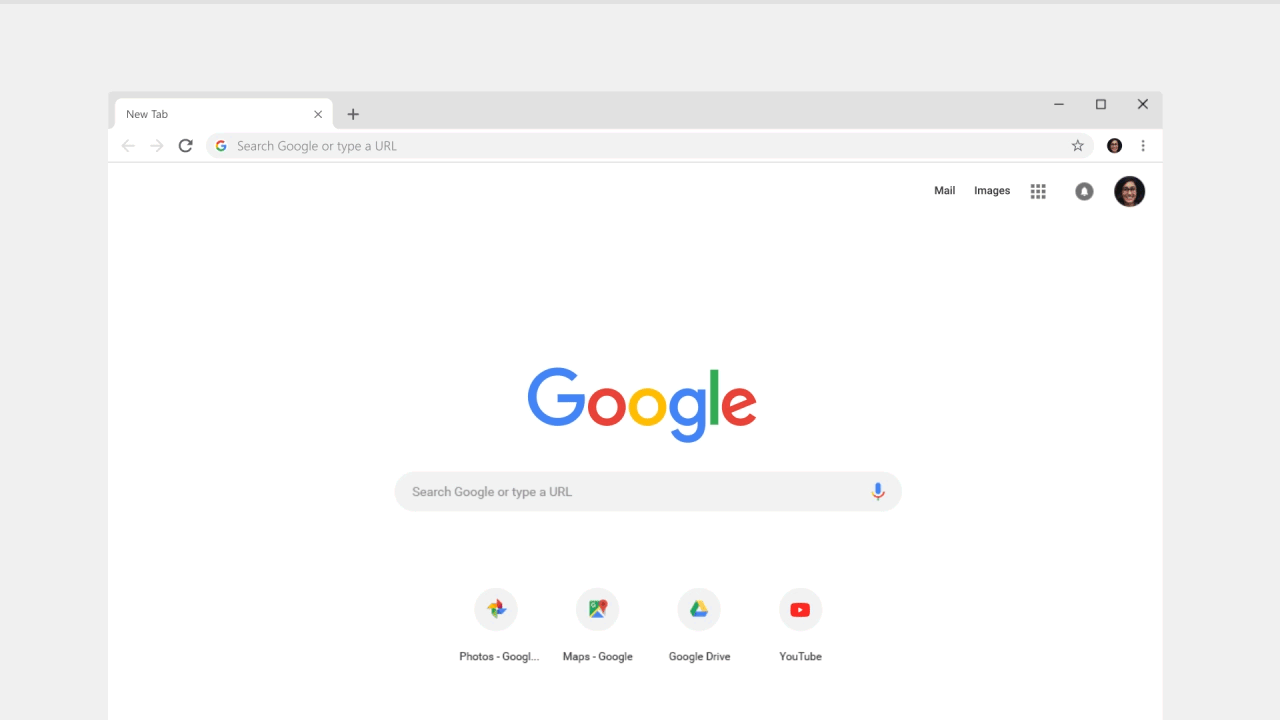 Plus,  if you are doing multiple jobs works like me, (I work with 4 chrome profiles to handle smooth transition with multiple google accounts – take a look at my taskbar below) and find yourself with several dozen tabs open across four browser windows, just search for a website in your Omnibox and Chrome will tell you if it's already open and let you jump straight to it with "Switch to tab." Soon, you'll be able to search files from your Google Drive directly in your Omnibox too.

3. Security
Chrome security is your browsing superpower
Don't really know what can go wrong on the web? You don't have to. Chrome automatically protects you from security issues like phishing and dangerous sites.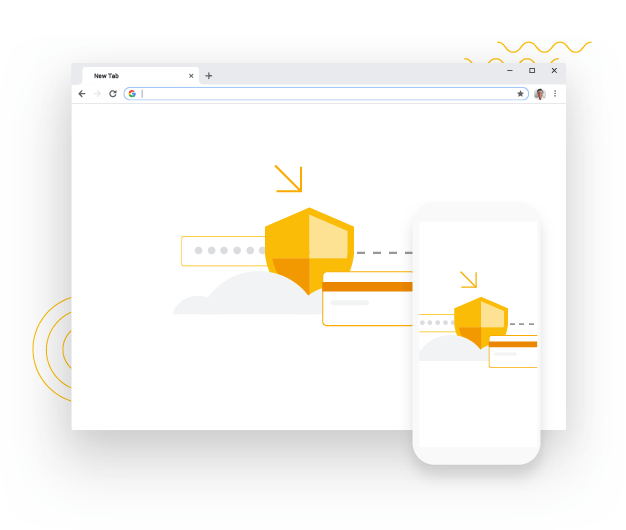 https://youtu.be/BWu5j3EYrZw
5. Personalise it the way you want
It's now easier to personalise your Chrome. You can create and manage shortcuts to your favourite websites directly from the new tab page. Just open a new tab and 'Add shortcut.'
And  if you want to look at George Clooney every time you open a new tab, you can do just that! How you do that is, when you open a new tab, click on the gear icon at the bottom right, and choose 'upload an image' on the pop-up window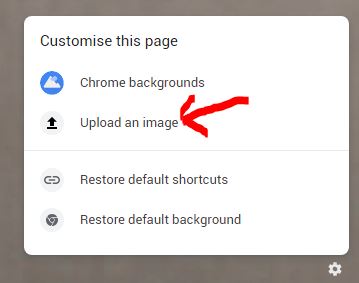 And voila! Go drooling over a new tab every few minutes! This is how your new tab will look like ! Good luck for getting any work done now!!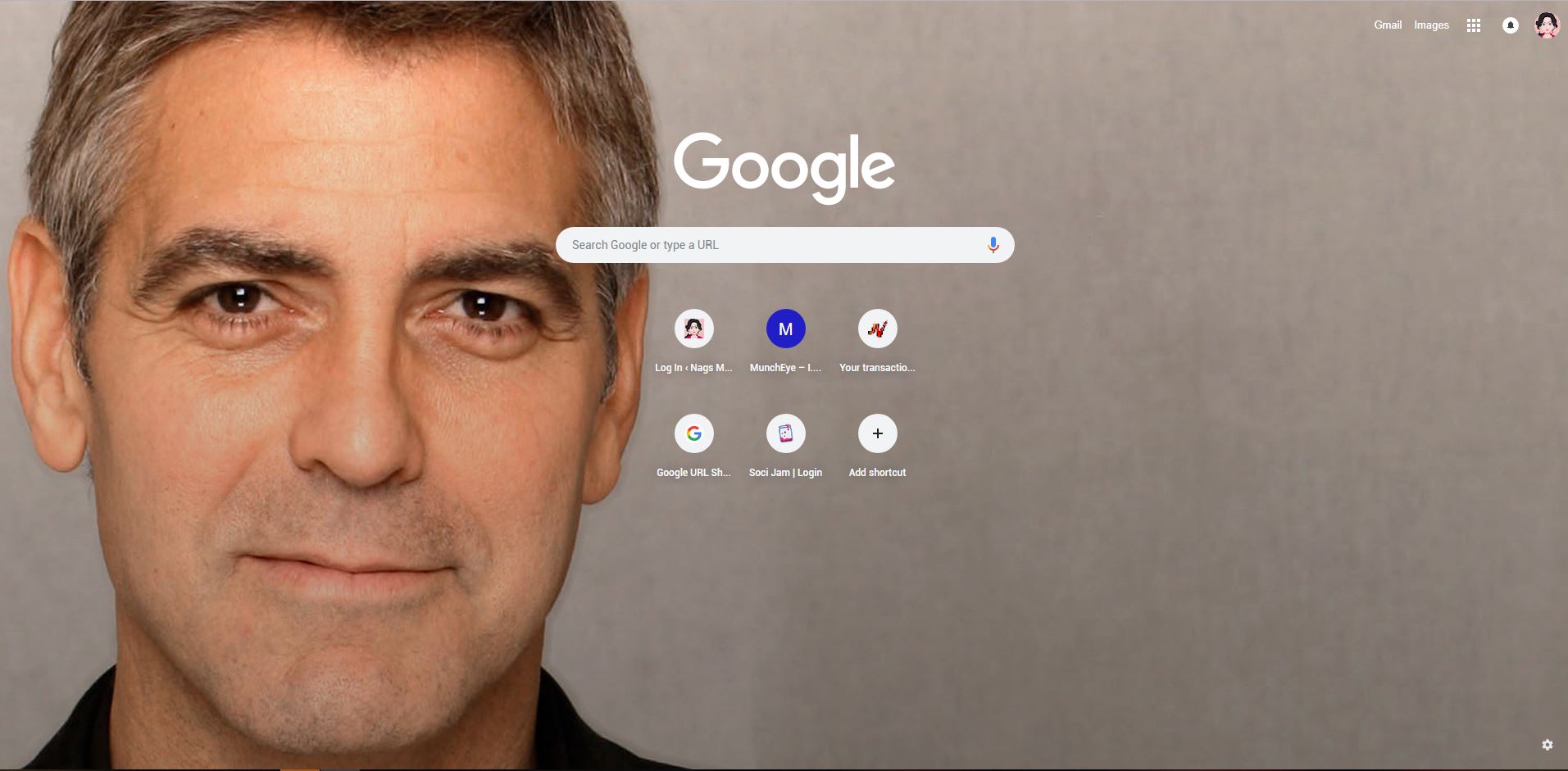 5. Anywhere
Go anywhere, do everything
Chrome works on any operating system, and on all your devices. Switch between your laptop and phone, customise any way you want, and keep doing more.