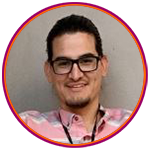 Joshua is an email marketing and product creation fanatic. He loves the art of going from idea to creation, and the entire process of putting together a product that drives people to want it enough to purchase it.
He loves writing sales copy and/or improving existing sales copy too.
Over the past several years he has released great products around video marketing and SEO as well as a couple software.